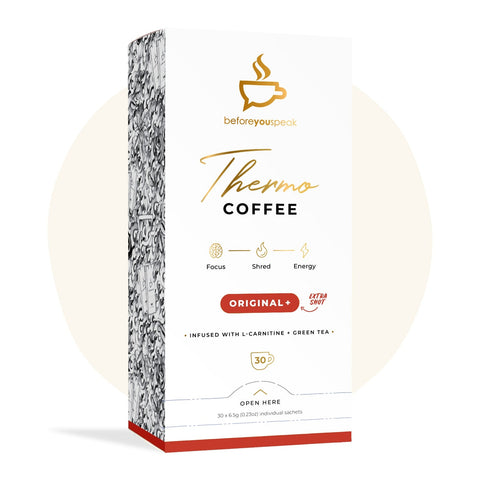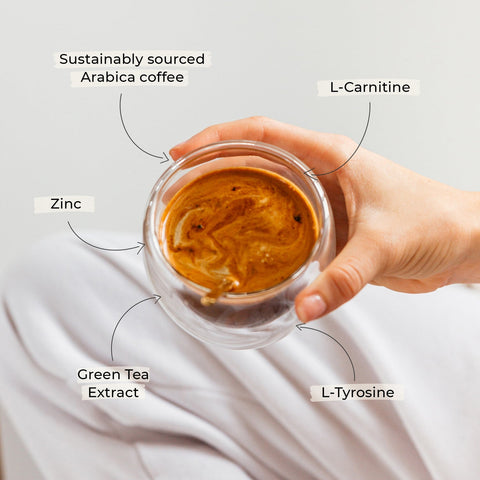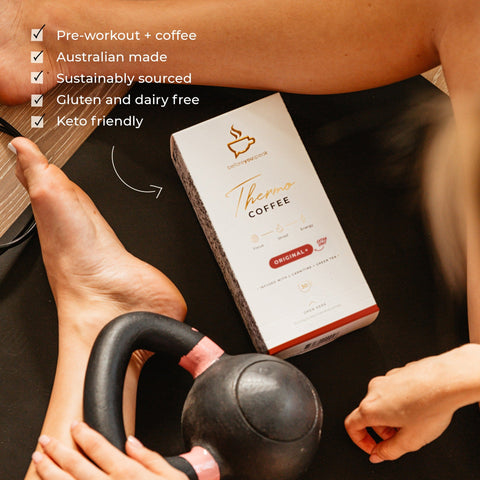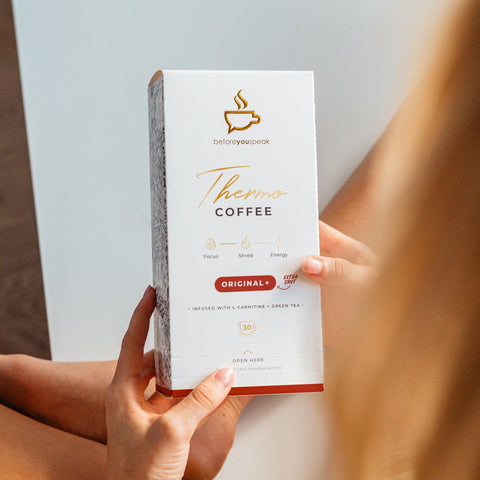 BEFORE YOU SPEAK
Before You Speak Thermo Coffee Octane EXTRA SHOT, 30 Sachets
Meet your new PT in a cup. Shred through your day with this Thermogenic Blend of Green Tea Extract, L-Carnitine + 9 other active ingredients to elevate your workout, or simply make your mornings work out for you!
Benefits
2-in-1 coffee + pre-workout
Ingredients that may support metabolism
Only 7 Calories Per Serve
Keto Friendly
Gluten & Dairy Free
No Added Sugar
What does it taste like?
Subtly sweet, with a coffee punch. Others have mentioned it tastes like 'hitting a
PB'… you decide.
How To Use
This is the fun part. Simply stir 1 sachet with 250ml of hot or cold water.
Consume in the morning to kick start your day, pre-exercise, or whenever you need your coffee fix.
Nutrition Table
Avg qty per serve
Avg qty per 100mL
Energy
28kj (7.2cal)
11kj (2.8cal)
Protein (Dry base)
0.50g
0.20g
- gluten
0g
0g
Fat - total
0.70g
0.28g
- saturated
0.70g
0.28g
Carbohydrate - total
1.20g
0.48g
- sugars
0g
0g
Sodium
4.0mg
1.6mg
Compositional Information - Caffeine
150mg
60mg
Checking local availability