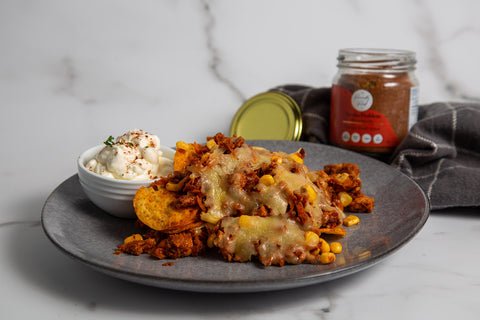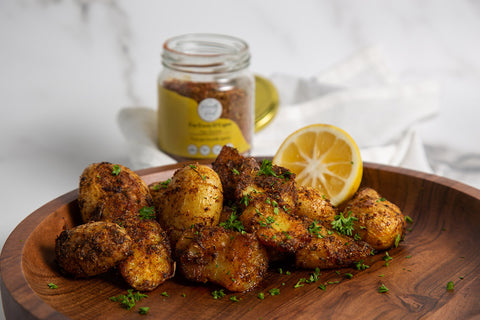 The Friendly Food Co
The Friendly Food Co Starter pack
Low FODMAP • Gluten Free • Dairy Free • Vegan
Ignite your tastebuds! Get the gut-friendly spice mix set. For all your favourite Mexican dishes, curries, marinades, seasonings for various meats, tofu, and vegetables, homemade dips and so much more.
Na'cho Problem – Mexican inspired spice mix 90g
Ingredients: Coriander, paprika, oregano, cumin, cocoa, salt, sugar, chipotle, chives, chili
Uses: Nachos, burritos, tacos, chilli, mexican casserole
Butter Me Up – Butter chicken inspired spice mix 85g
Ingredients: Garam Masala, cumin, coriander, sugar, turmeric, salt, paprika, chives, chili, ginger, fenugreek, cardamom
Uses: Butter chicken, spiced chicken kebabs, marinade sauce, seasoning for a protein source
For Every O'Cajun – Cajun seasoning 95g
Ingredients: Paprika, oregano, thyme, salt, sugar, black pepper, cayenne pepper
Uses: Sprinkle on top of chicken, prawns, tofu, roast potatoes, roast chickpeas to add flavour. Add to homemade dips.
Checking local availability