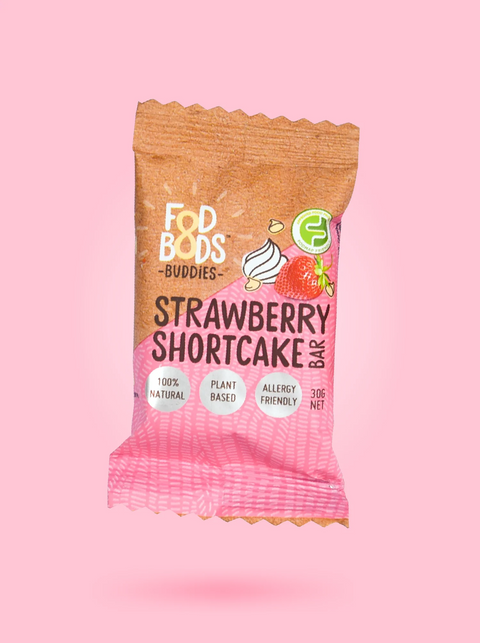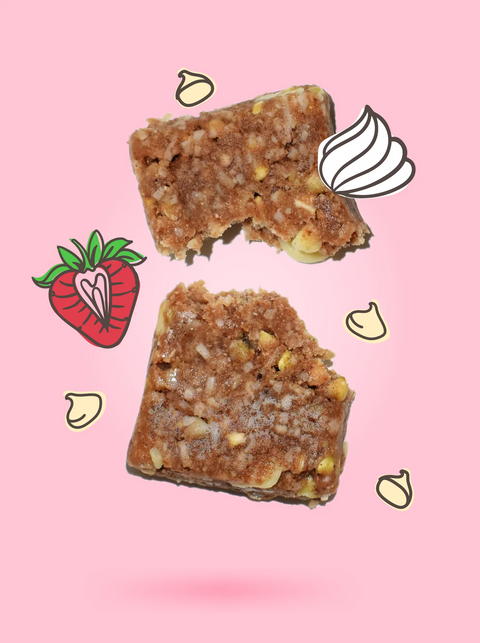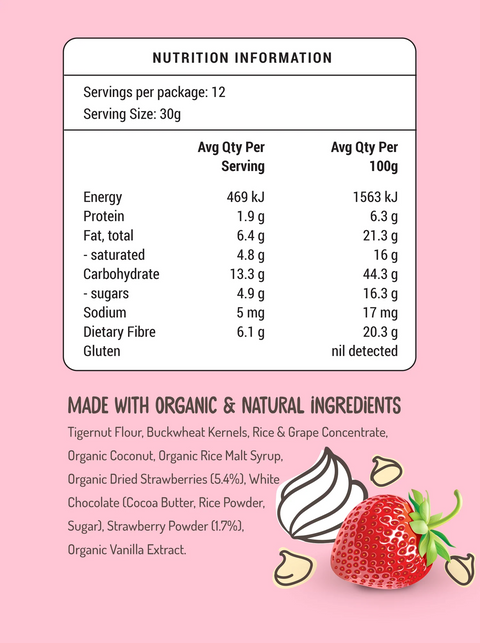 FOD BODS
STRAWBERRY SHORTCAKE BUDDIES
 We made a sweet spongey cake topped with strawberries and cream then smooshed it into a bar! Well... not quite, but our Strawberry shortcake buddies certainly taste like it. They're the perfect healthy treat for when your sweet craving strikes – 100% natural, plant-based, allergy free (great for lunchboxes), and tummy friendly!
Fodbod Buddies are made from 100% natural, plant-based ingredients. They're free from all common allergens (nuts, soy, dairy, gluten) and certified FODMAP friendly –perfect for sensitive tummies.
We created them with dietitians to ensure they're super healthy for adults AND kids –high in fibre, low in sodium, and less than 5g of sugar per bar! 
As with all of our products, Buddies are certified FODMAP Friendly and are suitable for those following the low FODMAP diet. 
INGREDIENTS
Tigernut Flour, Buckwheat Kernels, Rice & Grape Concentrate, Organic Coconut, Organic Rice Malt Syrup, Organic Dried Strawberries (5.4%), White Chocolate (Cocoa Butter, Rice Powder, Sugar), Strawberry Powder (1.7%), Organic Vanilla Extract.
Checking local availability