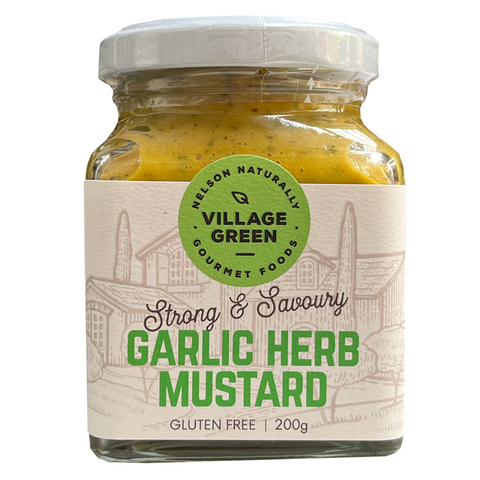 NELSON NATURALLY
Nelson Naturally Garlic Herb Mustard
A seedless german style mustard with a strong but subtle garlic and herb flavour. this is indispensable for all your grilled meat or fish or in a cooking sauce.
A family business with passion for flavour. created in small batches in our nelson kitchen.
We bring amazing flavours to your plate with nothing but big taste! village green was born in 1992. not like the average mustard, it is possibly the biggest & best NZ made mustard.
Checking local availability