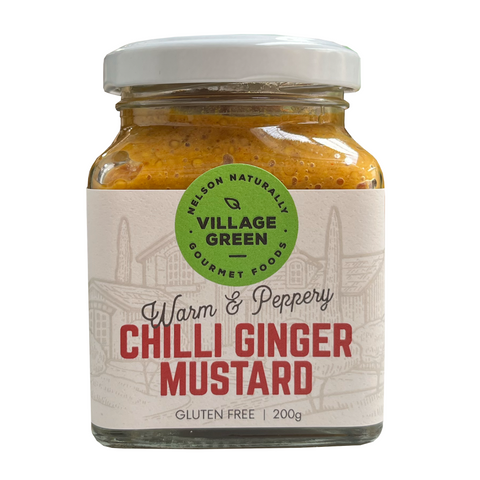 NELSON NATURALLY
Nelson Naturally Chilli Ginger Mustard
The only mustard with just yellow seed in the range, a smack of warm heat from the chilli and a peppery flavour of fresh ginger, ideal on baked potatoes or in a potato salad dressing.
A family business with a passion for flavour. created in small batches in our nelson kitchen.
We bring amazing flavours to your plate with nothing but a big taste! village green was born in 1992. not like the average mustard, it is possibly the biggest & best NZ made mustard.
Checking local availability