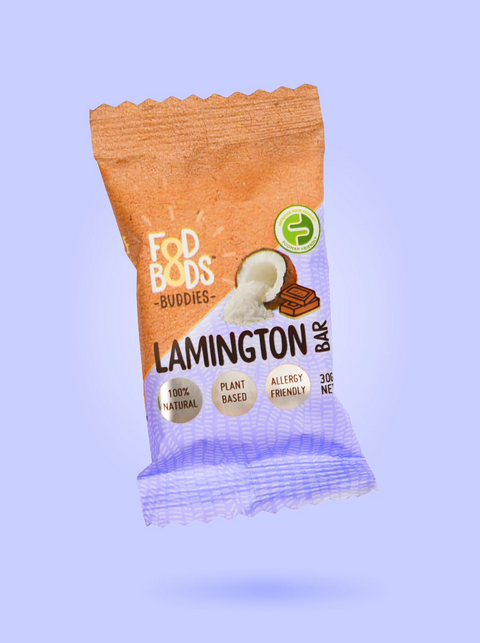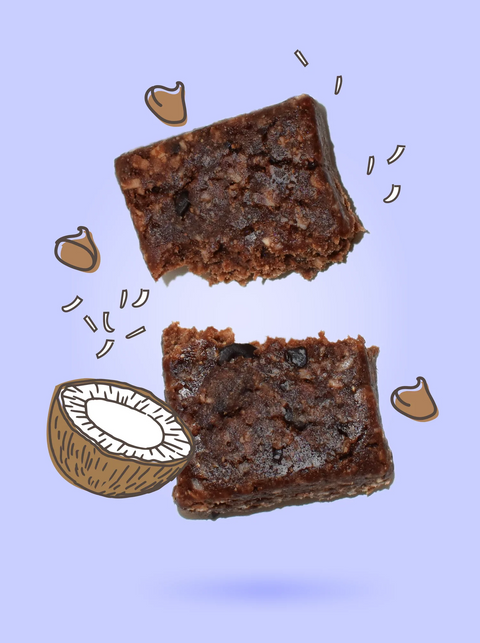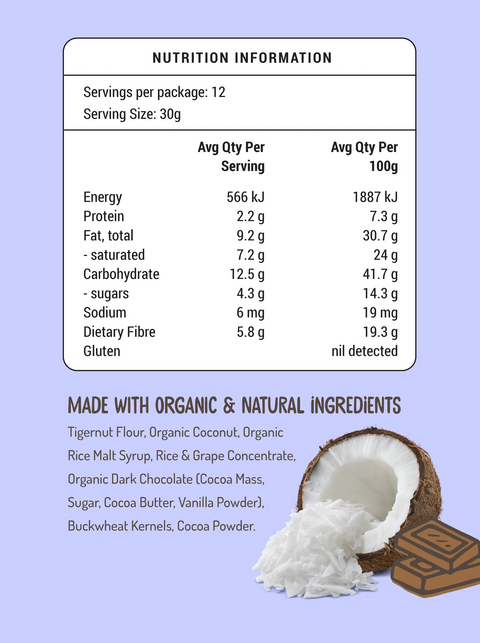 FOD BODS
LAMINGTON BUDDIES
Who loves LAMINGTONS? We do!! So we made a delicious, healthy, tummy friendly version (that tastes just as good as the real thing!). Decadent chocolate with lots of sweet coconut, who can resist?
These bite sized delights are packed full of nutritious ingredients to make you feel great. They're 100%. natural, plant based and free from all common allergens (nuts, soy, dairy, gluten). We made them with dietitians to ensure they're super healthy for adults AND kids – low in saturated fat, a source of fibre, low in sodium and less than 5g of sugar per bar! And like all Fodbods products, they're certified FODMAP friendly so there won't be any tummy aches or bloating.
As with all our products, Buddies are certified FODMAP Friendly and is suitable for those following the low FODMAP diet. It's also 100% natural, vegan friendly and gluten free. They're super high in protein with just a hint of sweetness. 
Ingredients:
Tigernut Flour, Organic Coconut, Organic Rice Malt Syrup, Rice & Grape Concentrate, Organic Dark Chocolate (Cocoa Mass, Sugar, Cocoa Butter, Vanilla Powder), Buckwheat Kernels, Cocoa Powder.
Checking local availability