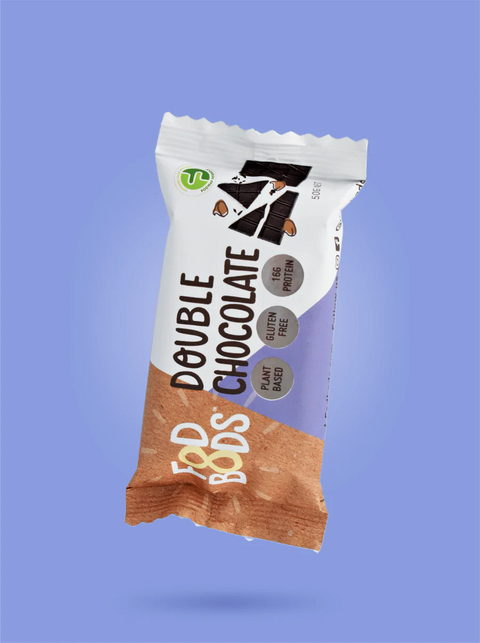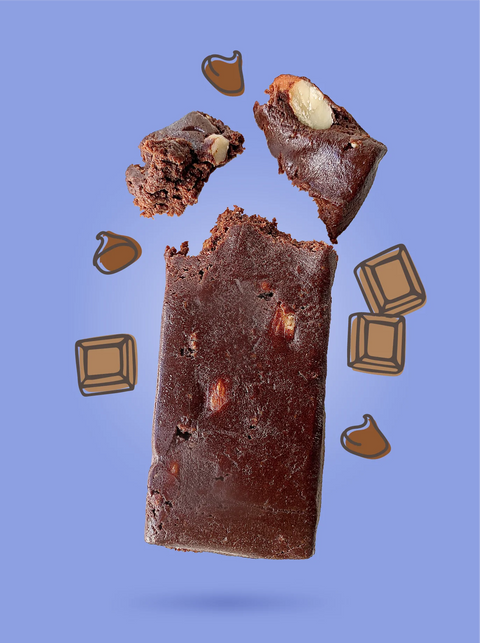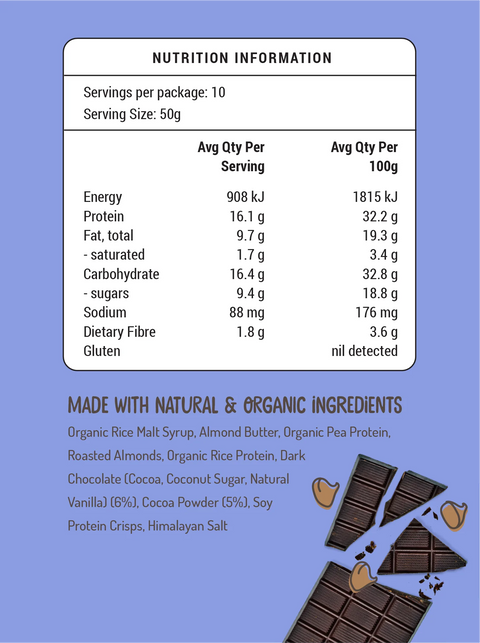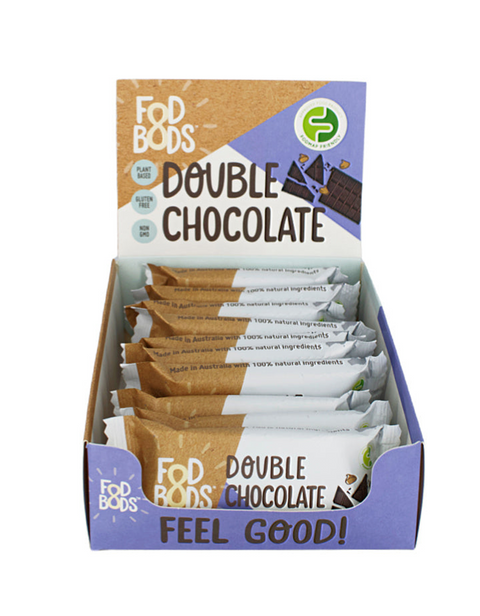 FOD BODS
Low FODMAP Double Choc 50g Bars
Being naughty has never been so healthy... Welcome to your dream.
These decadent Double Chocolate bars are deliciously rich, chewy, with chunks of almond, a hint of sweetness sprinkle of salt
All Fodbods are made from natural plant-based ingredients, they're gluten-free and certified FODMAP friendly. They're delicious, convenient, and filling (over 16g of protein in these babies). 

Ingredients: Organic Rice Malt Syrup, Almond Butter, Organic Pea Protein, Roasted Almonds, Organic Rice Protein, Dark Chocolate (Cocoa, Coconut Sugar, Natural Vanilla) (6%), Cocoa Powder (5%), Soy Protein Crisps, Himalayan Salt
Checking local availability
Double choc bar
Taste is good. Better than I expected. Will definitely order again thank you. They are my go to snack