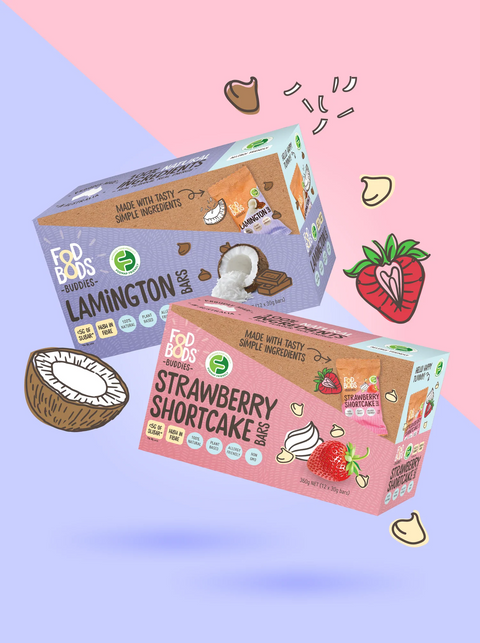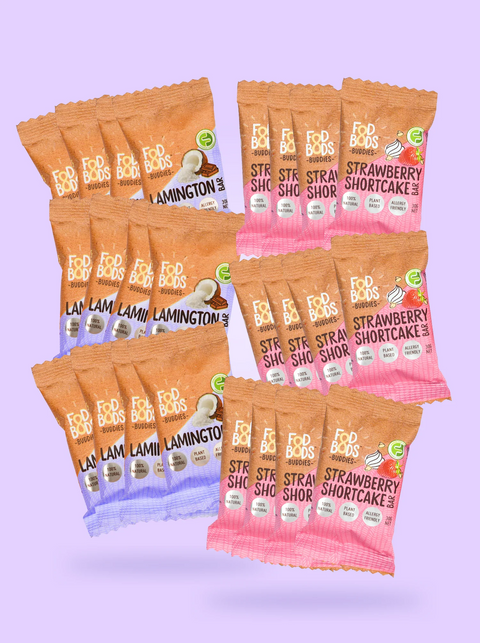 FOD BODS
DOUBLE BUDDIES
FODBODS BUDDIES ARE BACK AND ARE BETTER THAN EVER!!
Made from wholesome and natural ingredients, our Buddies are perfect for adults and kids. They're plant based, certified FODMAP friendly and free from all common allergens.
Buddies are pretty addictive so you may want to stock up... or you might share them with your Buddy – that is what they're made for! Order two boxes and save. 
You can find details on the products here:
Lamington Buddies (12x 30g bars)

Strawberry Shortcake Buddies (12x 30g bars)
Checking local availability