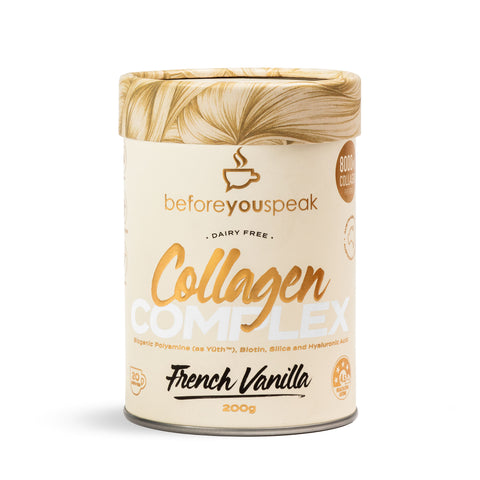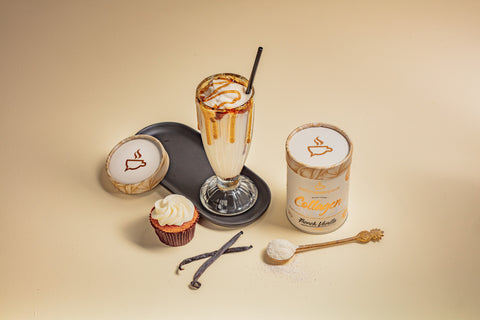 BEFORE YOU SPEAK
Collagen Complex French Vanilla
Introducing the key to your Yüth! A brand new, and seriously complex blend crammed full of age-defying ingredients that taste just as good as you'll look. Each serving is packed with 8000mg of hydrolyzed collagen, along with hyaluronic acid, biotin & Yüth.
Collagen Complex is a dairy free, sugar free and low calorie alternative to regular drinking powders, with all the benefits of the ground breaking combination of all your favourite beautifying active ingredients. This versatile drinking powder is so creamy and flavoursome that it can simply be mixed with water and consumed, or added to coffee, shakes & recipes. 
French Vanilla - A sweet, creamy and luxurious flavour, as refreshing as vanilla ice cream on a hot day.
200g

Ingredients 
Hydrolyzed Bovine Collagen (8000mg), Natural Flavours, Guar Gum (Soy), Hyaluronic Acid (100mg), Orgono Living Silica® (17.4mg), Xanthan Gum (Soy), Biogenic Polyamine (as YüthTM) (5mg), Stevia, Biotin (100iu).
Checking local availability