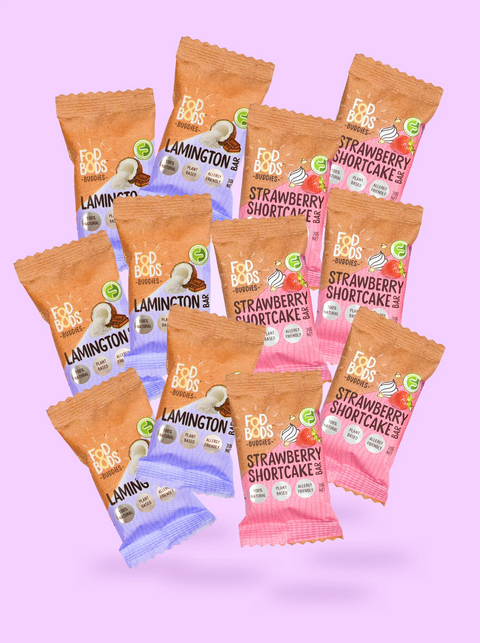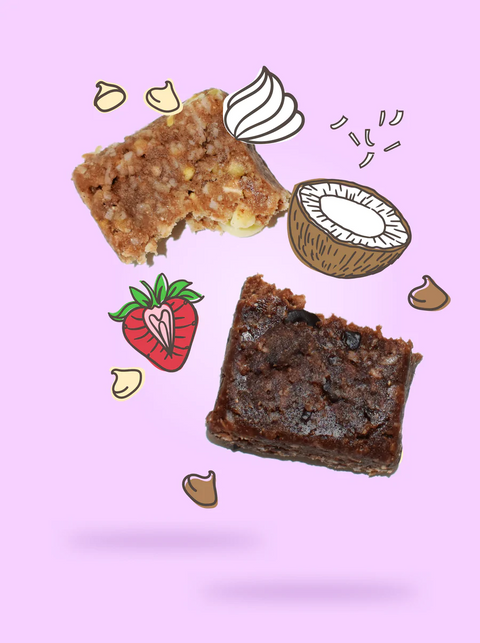 FOD BODS
BEST BUDDIES MIXED PACK
Our Best Buddies Mixed Packs are perfect if you're trying Buddies for the first time, if like a bit of variety or if you're sharing them with a buddy who has different tastes.
Best Buddies Packs include:
- 6x Strawberry Shortcake Buddies
- 6x Lamington Buddies
Fodbod Buddies are made from 100% natural, plant based ingredients. They're free from all common allergens (nuts, soy, dairy, gluten) and certified FODMAP friendly –perfect for sensitive tummies.
We created them with dietitians to ensure they're super healthy for adults AND kids –high in fibre, low in sodium and less than 5g of sugar per bar! 
Checking local availability