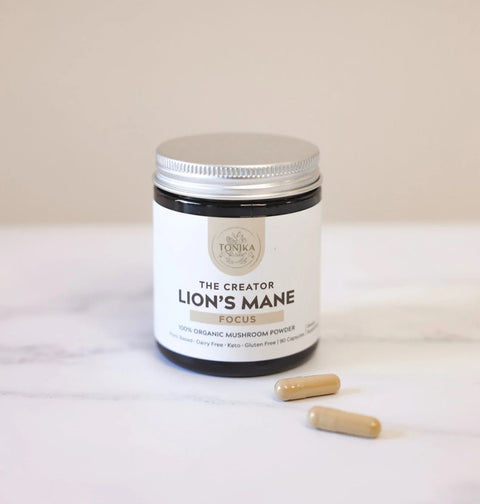 Tonika
Lion's Mane (90 Capsules) - Focus
Lion's Mane Mushroom (Hericium Erinaceus) has been used in Traditional Chinese Medicine (TCM) for centuries.
This mushroom looks like the flowing mane of a lion. You can read more about Lion's Mane in our blog.

Contains: 90 Capsules of 100% Organic Lion's Mane Mushroom Powder
Checking local availability
Banish Brain fog
Having suffered extreme brain fog after having a stroke the lions mane capsules have almost totally cured it.
I'm into it
I've been using the Tonika lion's mane for about a month now and have noticed an increase in my focus to work. When working from home it can be easy to be distracted by your external surroundings. Lion's Mane has changed this for me.