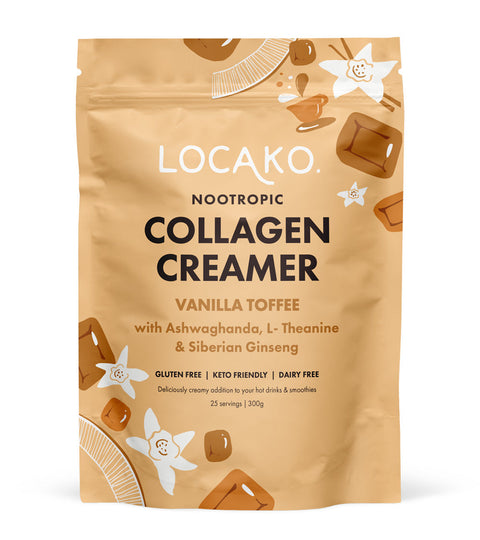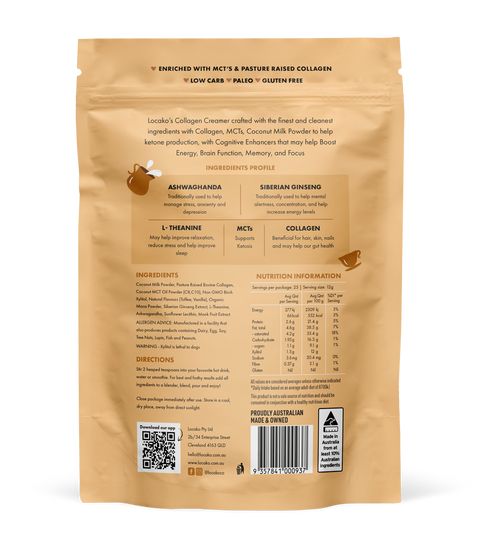 LOCAKO
Locako Collagen Creamer - Nootropic - Vanilla Toffee
Locako Coffee Creamer is a delicious low-carb dairy-free paleo gluten-free hot drink coffee and smoothie creamer enriched with coconut milk MCT's and grass-fed collagen. It is infused with traditional cognitive enhancers to boost energy brain function memory and focus. Combining the finest quality clean ingredients such as MCT's Hydrolysed Collagen Lions Mane Ashwagandha L Theanine and Siberian Ginseng.
Checking local availability
❤️
Love this flavour, one of my favourites. Love that it is keto friendly. Great in any hot drink. Always arrives promptly.