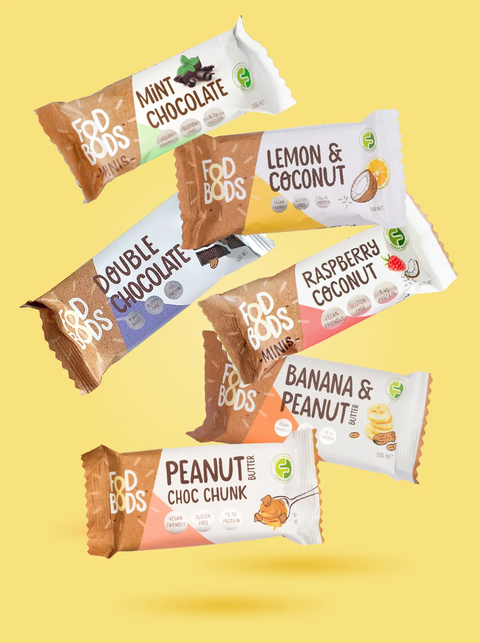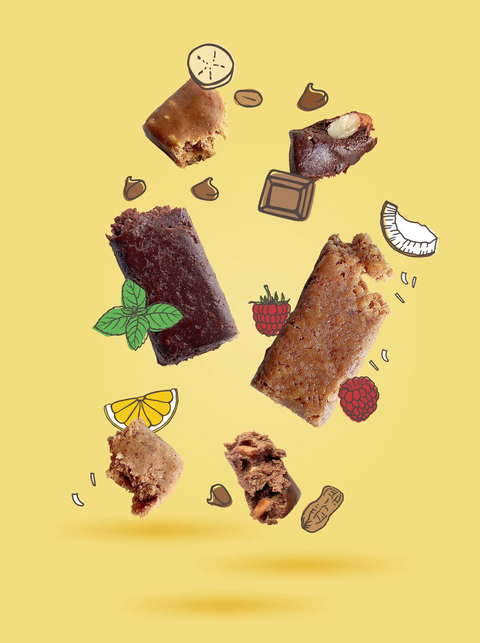 FOD BODS
FODBODS SAMPLE PACK
Is this your first time trying Fodbods? Or do you simply like a bit of variety in life? Try all the flavours with the Fodbods Sample Pack!
1x Lemon Coconut 50g Bar

1x Peanut Butter Choc Chunk 50g Bar

1x Banana Peanut 50g Bar

1x Double Choc 50g Bar

1x Raspberry Coconut 30g Bar

1x Choc Mint 30g Bar
 Please see individual flavours for ingredients and nutritional info.
Checking local availability
Fodbods Sample Pack
I got the sample package on a 25% off deal to try them.
Really liked most and was keen to get more the my favorites but the they have been sold out of this site since I got them!
Bit expensive for every day use but a lovely treat.
And no issues with my tricky tummy , bonus.